August 2019, FastFCN : SOTA of semantic segmentation
Summary
Some information notes i found when reading about FastFCN
Detail
Information
Links
Summary
Better accuracy , higher fps
mIoU = 53.1% in Pascal Context dataset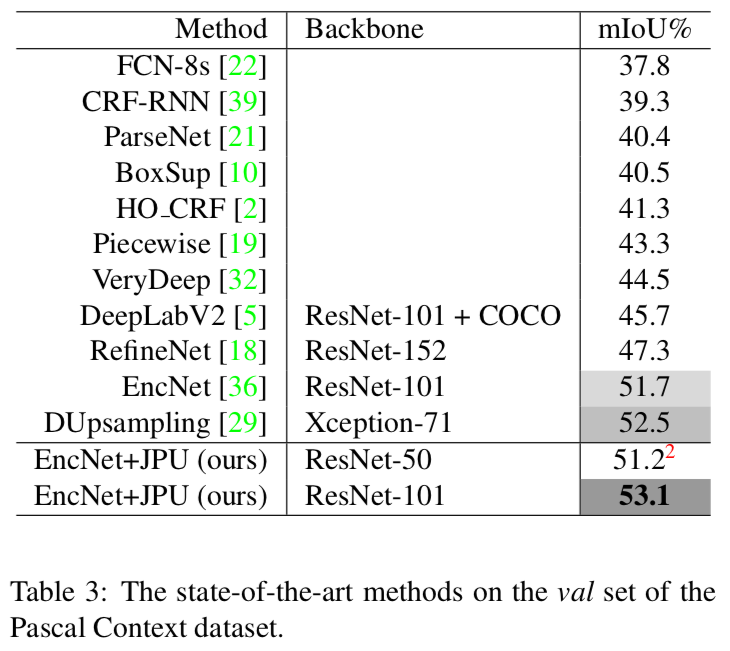 fps = 32fps (Resnet-101 as backbone) using Titan-Xp GPU with a 512x512 image as input.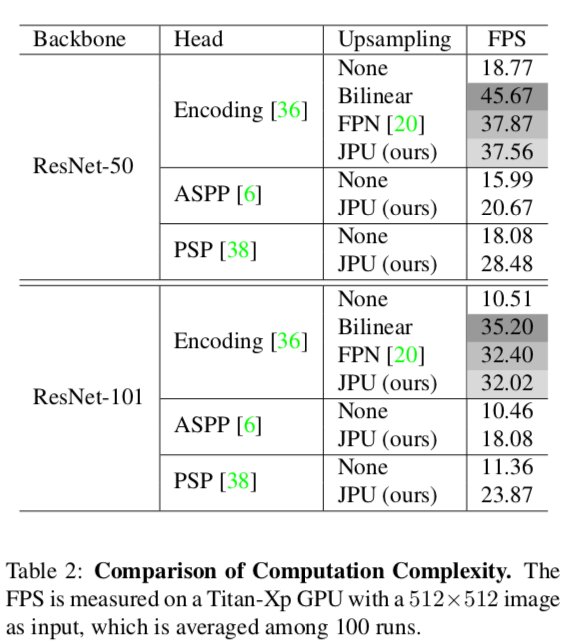 source code come with MIT license, can be used in commercial
The author is generous to give the source code as MIT license at github. At August 2019, He's also very active on the github page too. Unlike other project where tons of issue are left there, in this project there're no issue left. Amazing
Personal thinking
Amazing work.
End